Every month I use my Ink Business Cash card to pay my internet bill (for 5X points), and my Freedom Unlimited card to pay my electric bill (for 1.5X points). Lately Chase has improvised and introduced quite a few new methods of earning points. I received an email this morning from them regarding a new promotion for my Sapphire Reserve card:
Special Offer: Earn 1,500 bonus points

Perry, get 1,500 bonus points when you activate this offer and pay four bills with your Chase Sapphire Reserve® card from July 1 – September 30, 2020 in select categories:*
This might be targeted, so I advise you to check your email if you are a CSR cardholder.
Interestingly, the webpage I was redirected to once I activated it said that I only need to pay two bills. I'll be sure to keep this post updated with my findings, but luckily I shouldn't have a problem paying four bills over the course of three months if need be.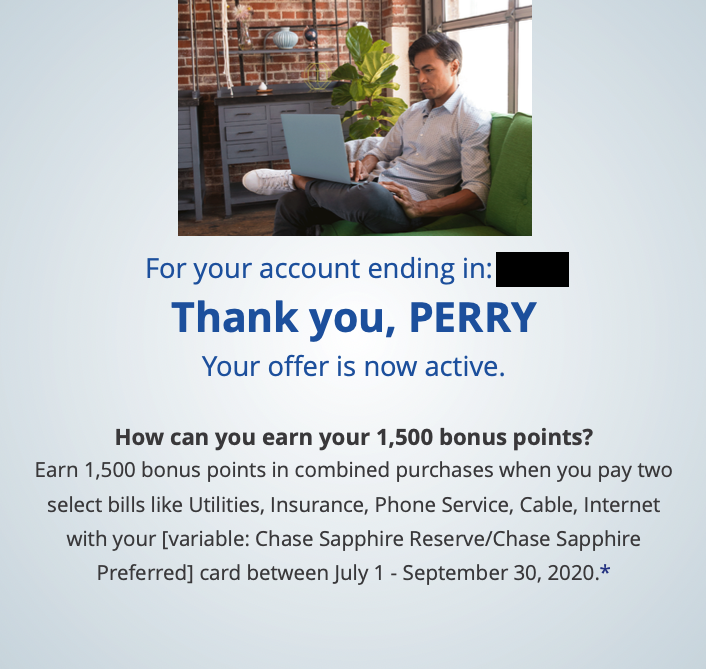 Although there is an inconsistency here, the terms in the email as well as on the webpage say that I only need to pay two bills to qualify for the bonus points.
Leave a comment below if you qualified for this offer as well!